Welcome to TheBestMulch.com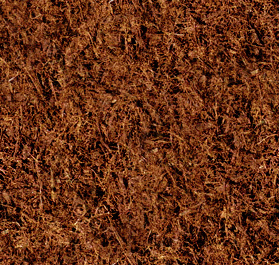 Locally owned, TheBestMulch.com understands the love that Metro-area residents have for their yards. Which is why we're the Metro's most trusted name in mulch and other landscaping products.
Everything we do is developed to meet the most demanding standards: our own. Unlike most suppliers who buy from wholesalers, our mulch is manufactured at our own Virginia plant. We use only disease- and insect-free pure hardwoods that we personally inspect.
TheBestMulch.com
provides an unconditional commitment that as our customer you will get exactly what you pay for. With
TheBestMulch.com
, every order is measured and verified to be sure you get the precise amount you've requested. Over the years, we've earned a reputation in the area for uncompromising quality. From our 100% pure hardwood mulch and, our new Playground all-wood mulch, to our full line of hardscape materials, TheBestMulch.com delivers the absolute best you can buy.
Benefits of Mulch
Mulching can be one of the most beneficial things you can do for your soil and your plants. If you have not considered mulching your garden in the past, you may want to reconsider. Mulches are a labor saving device for the gardener. A layer of mulch will help prevent the germination of many weed seeds, reducing the need for cultivation or the use of herbicides. Mulches also help moderate the soil temperature and retain moisture during dry weather, reducing the need for watering. Mulches protect the soil from the impact of raindrops that can cause crusting. Crusting can prevent the germination of seedlings. While there are many types of mulch, organic mulches such as wood chips, grass clippings, or other locally available materials help improve the soil by adding organic matter as they decompose. They also may encourage the growth of worms and other beneficial soil organisms that can help improve soil structure and the availability of nutrients for plants. Mulches also can be used to enhance the look of your garden. Many bark mulches provide uniformly rich brown color that contrasts with the plants. The mulch helps keep plants clean by reducing the splash of soil onto leaves during rainstorms, and helps infiltration of the rainfall into the garden.
---
News
March 2010

We will be open for mulch delivery on March 15

February 2010

Due to Weather we will be shut down till spring.

January 2010

There will be no mulch delivery till the weather clears.

December 2009

Due to Weather there will be no mulch delivery till 2010 .
Contact information
TheBestMulch.com
Phone: 1-877-686-8524
E-mail: info@TheBestMulch.com